the minds behind the mint
Dr. Mike

Dr. Mike is a practicing dentist and a Specialist Prosthodontist. He qualified from Guy's Hospital in London and did his specialist training at University of Iowa and University of Florida in USA. He ran his own practice in the prestigious Harley Street in London. Dr Mike lectures nationally and internationally, writes on dentistry for the Daily Telegraph and has been featured as a leading dental expert by the BBC.

Dr. Toby

Dr. Toby is a partner in a prevention based dental practice on the South Coast of the UK. He too qualified at Guy's Hospital and is a member of the Faculty of Dental Surgery at the Royal College of Surgeons in England.
Rigorously tested in laboratory conditions to prove that they are truly effective in combating tooth decay and improving oral health.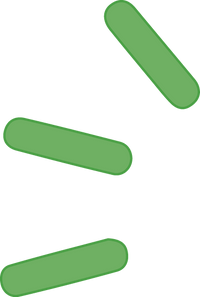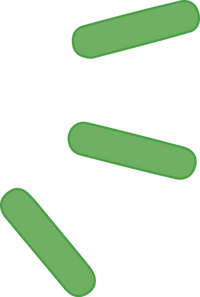 FAQ
About our remarkable mints and more!
No. Dr. Heff's mints contain no sugar at all. But to keep them tasting great, we use a natural sugar-free sweetener called Xylitol, which is found in the fibres of plants and has long been linked to the prevention of tooth decay. Dr. Heff's Xylitol comes from certified GMO-free maize grown in France.;
Dr. Heff's mints are made from a unique formulation of green tea extract, Xylitol, calcium phosphate and natural peppermint oil.
No. Our mints do not contain any caffeine and they are also completely GMO-free.
Scientific research shows that the benefits of taking Xylitol are strongest when spread out throughout the day. So you can enjoy Dr. Heff's mints after breakfast, coffee and lunch – even before brushing your teeth! It's also best if you suck on the mint so that it dissolves gradually.
The slightly speckled appearance of our mints is thanks to the green tea extract. It's quite normal!
Yes. But don't just take our word for it: in a survey of 200 people, 90% said that Dr. Heff's mints tasted "as good or better" than their previous favourite mint. "I felt like I'd just brushed my teeth," was a common comment. This is exactly the reaction we were aiming for!
There are some human foods that vets recommend we don't give to dogs, including chocolate, onions and avocados. In a similar way, Xylitol has many benefits for humans but is harmful to dogs – so please keep Dr. Heff's mints away from pets.
The simple answer is: everyone over the age of three!
Yes. Dr. Heff's mints are beneficial to people of all ages. Indeed, in studies, doses of Xylitol syrup of 8g per day have been given to 15-month-old babies to reduce tooth decay. However, because Xylitol liquid is a more appropriate way for very young children to benefit, we only recommend Dr. Heff's mints for children aged three and up.
Great question! You can buy Dr. Heff's mints direct from our website. Dr. Heff's mints is also available to high-street retailers around the UK.
if you like our story, you'll love our free sample!
We promise! For a limited time we're offering free samples of our remarkable mints! Test a 30 day supply for free!